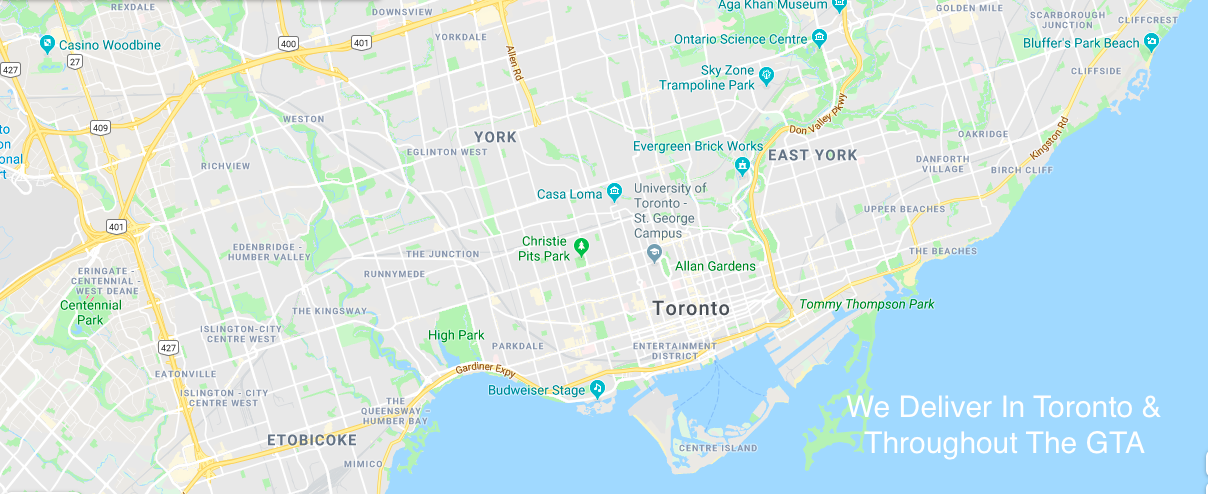 Home Delivery Monday-Saturday between 1-6pm
Curbside Pick UP  852 Millwood Retail Store  - Tues, Wed, Thur & Fri 11am- 3 pm
Thank you for loving our food so much. 
Our drivers will leave on porch for you to collect. We will ring/knock then leave the property as or before you open the door. 
Condo / Building Deliveries must be home to accept the delivery 
Create an online account and place your order for home delivery. Order before 6pm for next day delivery and up to 10 am for same day curbside pick up. Updates will be posted on our website & through our e-newsletter which you can sign up for todaysmenu.ca - Thank you for your kindness and understanding.
 
HOW TO PLACE AN ORDER:
Login or create an account https://www.todaysmenu.ca/account/login/
.Shop the menu and add to your cart
Not all items come in every size - you might find shopping the full menu the first few times easier.
At checkout you need to complete your full delivery information to include.
Delivery fee that matches your postal code & delivery date

 If you are sending food as a gift - make sure to include a contact number for the recipient

.A confirmation email will be sent immediately following your order placement.  
If you are paying by gift card and require to pay a balance - our customer service will be in touch shortly


DELIVERY INFORMATION

Toronto Delivery Area M Postal Codes - $15.95 ($125.00 Minimum Food Order) Delivery 1-6pm.

Toronto Delivery Area Downtown Condo Buildings -$19.95 ($125.00 Minimum Food Order) Delivery 1-6pm.


GTA L Postal Codes - $32.95 ($125 Minimum Food Order) Delivery 1-6pm
 Ajax. Aurora, Brampton, Burlington, Caledon, Concord ,Maple, Markham, Mississauga, Oakville, Oshawa,Richmond Hill, Thornhill, Vaughan, Woodbridge., Milton, Newmarket, Stouffville, Whitby
Large orders may be subject to additional bag fee if requiring multiple bags.
Curbside Pick up ($50.00 Minimum Food Order)Tuesday -Friday 11am - 3pm @ 852 Millwood Road
All confirmed orders have a $1.00 packing fee
ORDERING NOTES:
At checkout choose any future date from the calendar for delivery. 
Meals are delivered in a thermal bag and stay frozen up to 3 hours
If you are not going to be home specify where you would like us to leave the thermal bag. We are not responsible for stolen or damaged product when left unattended. 
Regular customers please ensure you leave thermal bags out for the driver to collect on your next delivery. Unreturned bags are subject to a $10 fee.
Orders over $300 requiring an extra bag may be subject to a delivery bag fee
 

Are we done yet?  Yes!  That was quite the read, but so worth the delicious food you are about to order and enjoy!